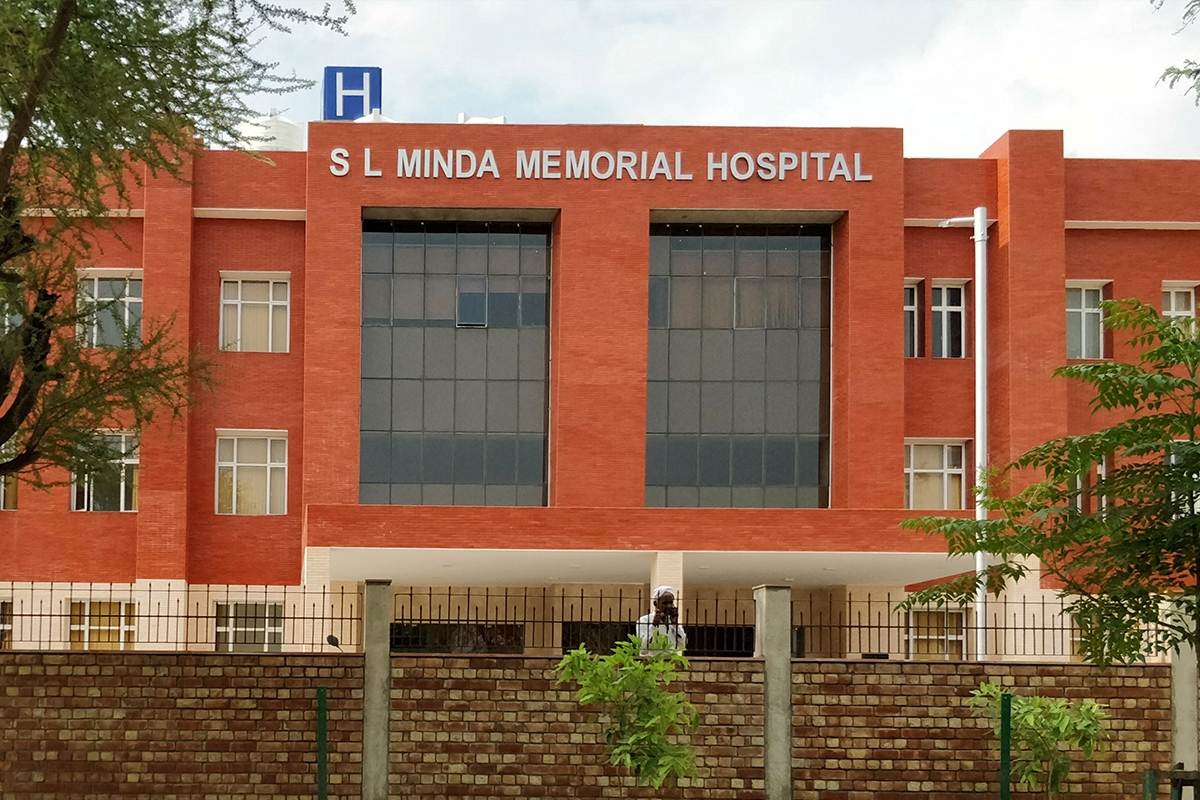 A hospital in a rural area today, does not mean it is a non descript structure with bare minimum facilities. Aspirations and expectations of the rural population for quality healthcare infrastructure is at par with urban areas. With this basis the Moga Devi Minda Charitable Trust, a Corporate Social Responsibility initiative of UNO MINDA and SPARK MINDA group of industries decided to build a 50 bedded modern Hospital facility as part of their CSR commitments at Bagla Village some 25 km outside Hisar. Phase two of the project envisages adding another 50 beds and a Nursing College.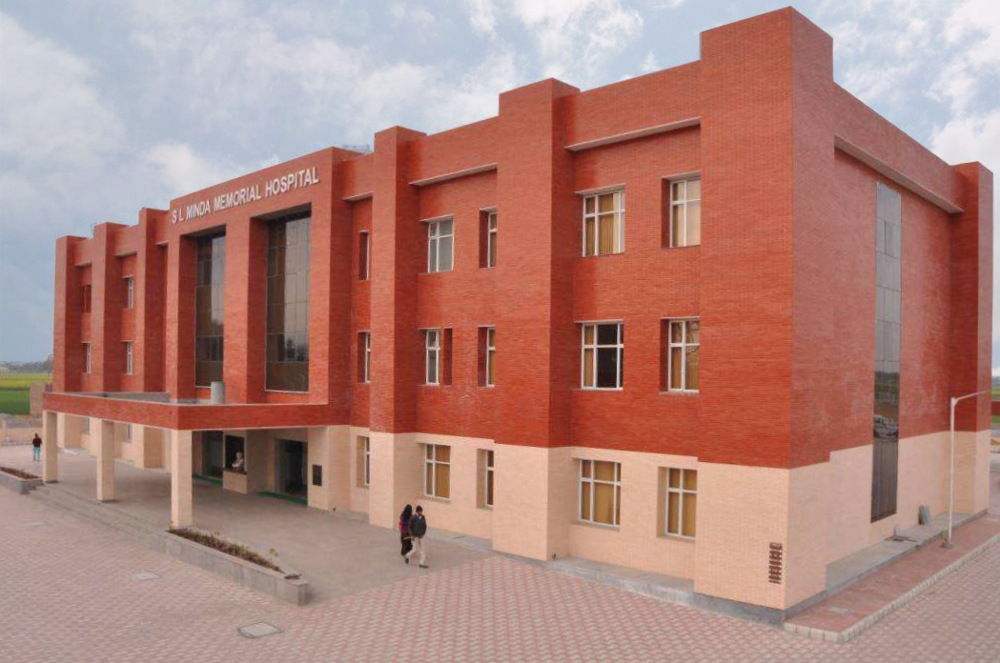 The brief stated that the hospital was not to be over powering in appearance but yet equipped will all facilities of a modern hospital. The project was designed as a 3 storied structure with a landscaped central courtyard ensuring natural light and ventilation to all areas. The zoning was primarily to achieve efficient and unhindered movement of patients, doctors and visitors while avoiding cross traffic. The OPD, Emergency and Administrative areas are on the ground floor; the Wards and Intensive care units on the First Floor and Operation theaters and Birthing Centre on the third floor for undisturbed activities.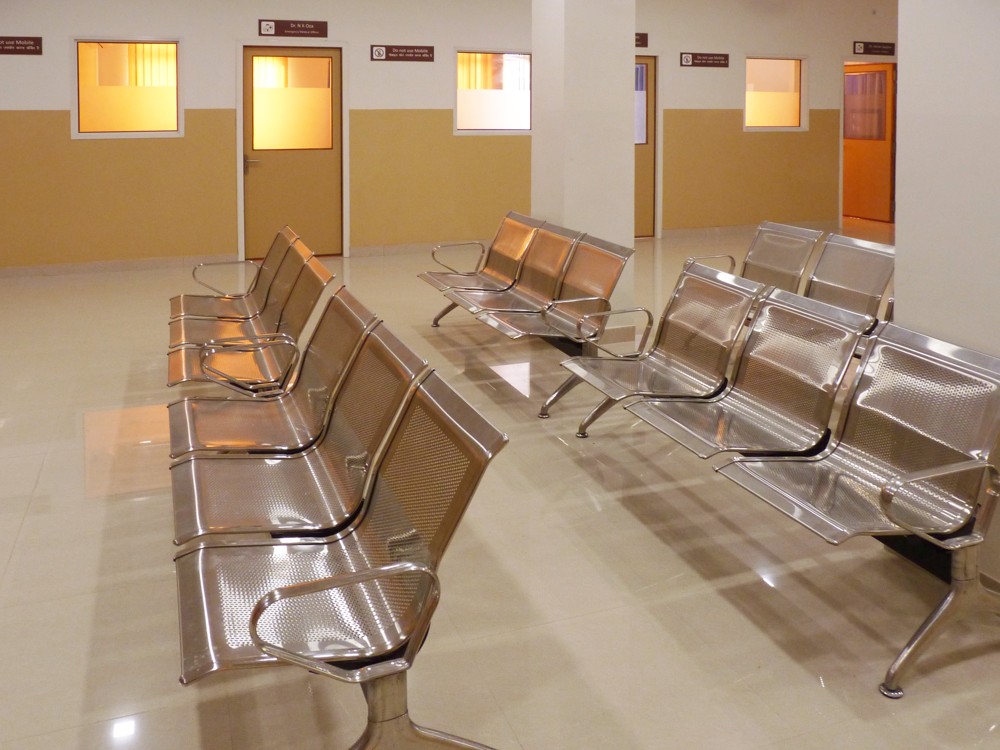 The orientation of the buildings has been kept such so as to maximize glazing on North and South faces with deep set windows while effectively blocking the hot sun on the Eastern and Western faces. The central courtyard ensured natural light and ventilation to almost the whole building while still offering mutual shade to cut down the heat. Only Critical areas were air conditioned, while the remaining building is naturally ventilated. External walls were constructed as cavity walls to reduce heat gain inside the building.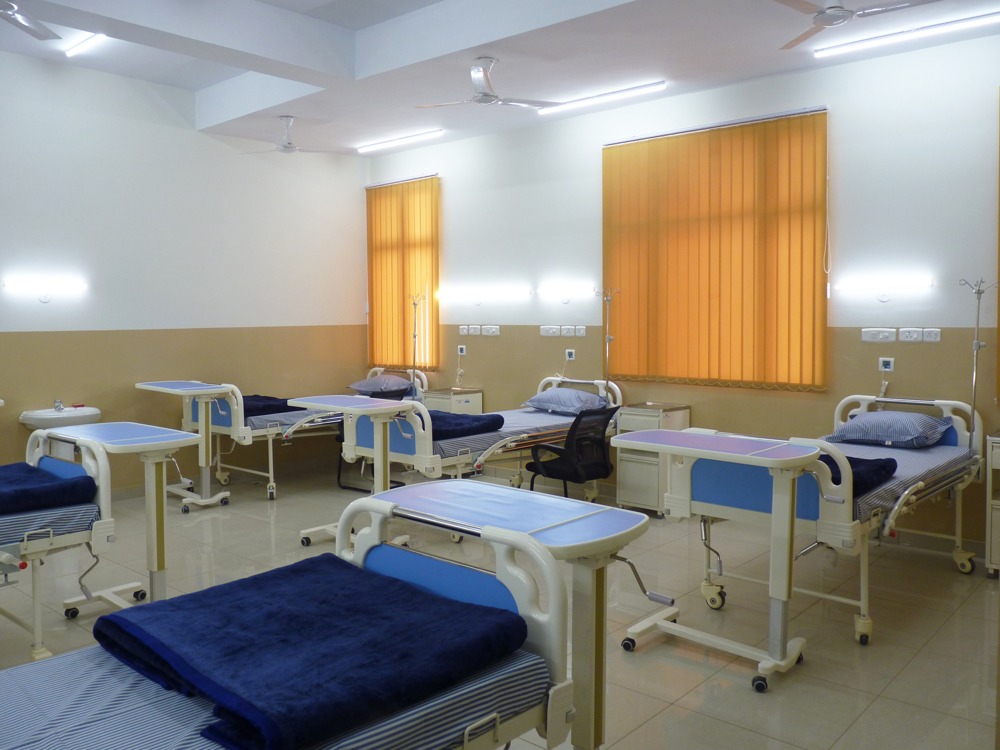 Manchanda Associates, because of their extensive experience in handling various healthcare and hospital projects, was commisioned to be the architect for S. L. Minda Memorial Hospital.